Cutting service for big size rocks and stones
We are proud to own one of the only machines that cut big blocks and rocks of stone. Our purpose built wire saw cuts all sorts of hard materials such as granite, marble, basalt, sandstone, limestone, serpentine, schist and greenstone.
You can either bring your own rock from a place of personal significance or select a stone from our wide selection of New Zealand we keep on stock.
Optionally we can also polish and engrave the stone once it is cut. Inquire now and we can send you a quote as soon as possible.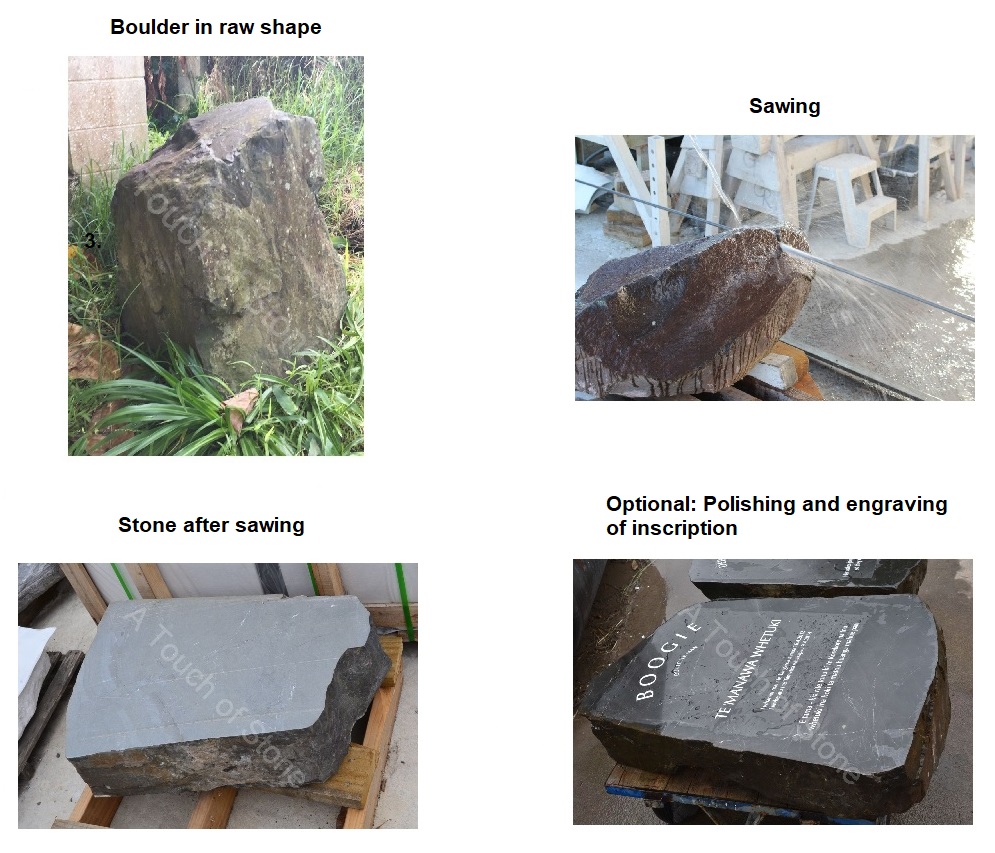 Please watch the following video if you are interested in the process:
The maximum size we can cut is 2m x 1.4m.
Examples of Cut Boulder Headstones